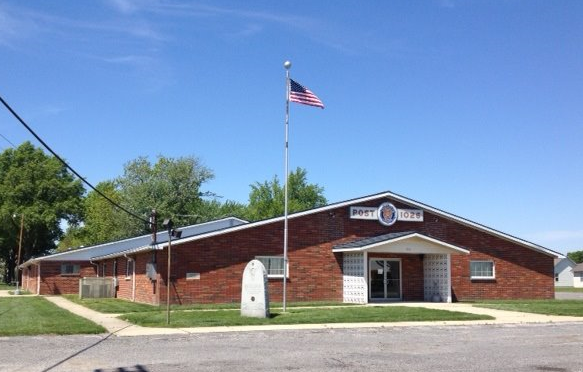 Welcome to the Albers, Illinois Stukenberg-Eilermann American Legion Post 1026 website. Our post is named after Harold Stukenberg, Coxswain, USNR, and Alphonse Eilermann, P.F.C., USA, both Albers residents killed-in-action during World War II. It is certainly an honor to serve in this post and I believe our Legion, Legion Auxiliary, and Sons of the Legion members provide a tremendous presence in our local communities. We continuously strive to remind everyone of those who have served our nation in the Armed Forces of the United States and those who serve today. Our mission is to provide programs that benefit our nationís veterans, service members and their families, and the citizens and youth of our local communities. If you are interested in joining one of our organizations, we would like to discuss it with you. Please enjoy the website and stop by and visit anytime.
~ Commander Barry Abbott
If you are interested in joining the Albers American Legion, please contact our Commander, Barry Abbott, bag05@sbcglobal.net
To see what's happening or if you are interested in hosting an event, click here.
&nbsp